From 2010, 10 times finalist till 2020.
Carlson was Runner up South Pacific section with her first entry and Winner of South Pacific section in 2012
(photo courtesy World of WearableArt).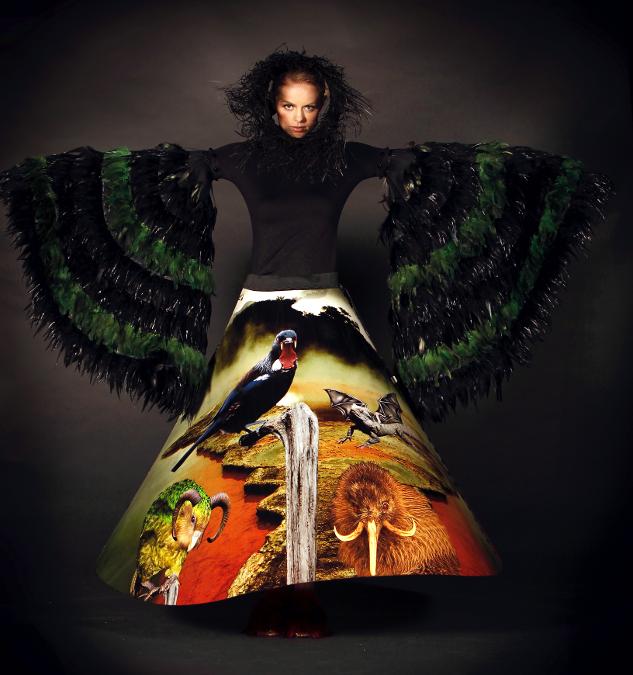 "Who Is the pest...I am the Pest" Runner up South Pacific Section 2010 Perspex, Harakeke, feathers, fabric.
"Marquise Rawahi" Winner South Pacific Section 2012 Perspex, Harakeke, driftwood, Kina, feathers. sublimated print on lycra.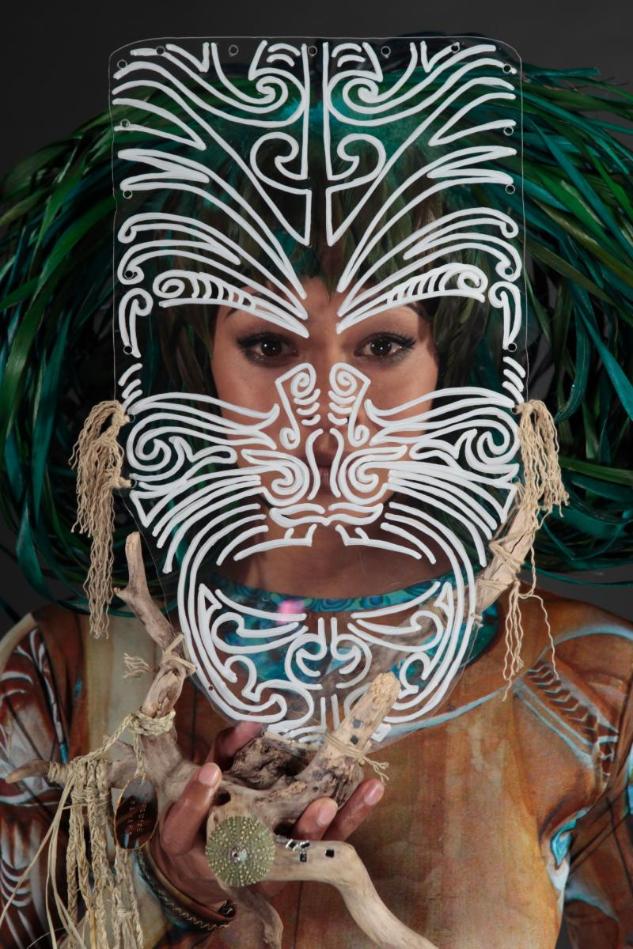 "oTt...are you sure?" un-selected WOW entry 2020