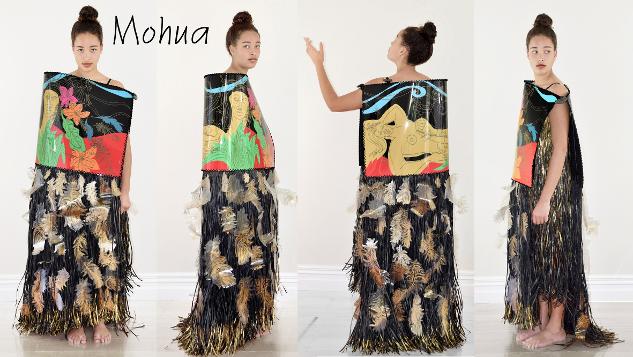 "Mohua", Finalist WOW 2018 Aotearoa Section


Recent Exhibitions & upcoming Events 2018
Upcoming:
-December: "Mohua" Pieces, World of WearableArt National Museum, Nelson
-November: "Sculpture OnShore" Devonport
"Shoes Extravaganza Awards & Exhibition" Auckland
-September/October: WOW show Wellington
2018:
-Douro Printmaking Biennial 2018 Portugal

-
René Carcan Awards Belgium
-Finalist New Zealand Painting & Printmaking Awards Hamilton
2017:
-"Unwearable", Beatrice Carlson World of WerableArt entries Retrospective, Devonport
-Artweek- "PERSPEX" Pavilion Architecture , Devonport
-World of WearableArt (WOW) Wellington
-Glow Wear Project Wellington, Auckland
May-June: "Objects of Desire" Solo Exhibition presented by Blikfang Art & Antiques and Auckland Festival of Photography
Beatrice Carlson has shown work in Auckland and across New Zealand as well as internationally, with her work appearing in juried shows in Japan, New Mexico, Bulgaria, United Arab Emirates, Portugal.
10 times Finalist of the WOW Awards from 2010, she has been runner up South pacific Section 2010 with her garment "Who is the pest, I am the pest" and winner 2012 of the South Pacific Section with "Marquise Rawahi". This garment is part of the World of WearableArt Collection.