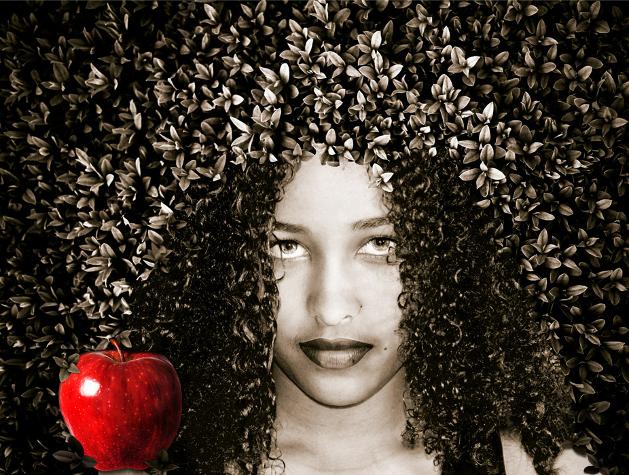 "Temptation" Print on Perspex 600x500 mm
Objects of Desire

&
the Auckland Festival of Photography
present:
"Objects of Desire" is a visual discussion about fashion, image, identity.
By trying so hard to identify ourselves, trying to fit in a group, to stick to an image we are loosing our uniqueness, our identity.
We create objects we want desperately, becoming ourselves the objects of our wants.
Desire , temptation, obsession, fascination…damnation
Who created first the objects?
Who wanted them so desperately?
Who really are the objects?
We are the objects of our wants…" Beatrice Carlson
I am a French visual artist, living in Auckland.
I have "a genetic fashion disorder" with a great grandmother fine linen embroiderer, 2 grandmothers couturieres…and a fashion design diploma in France.
Stories always take shape like collage of photographs on my computer.
As a visual artist, my medium is Perspex. It allows me to work in large scale with striking colours.
As a printmaker I create Solarplate Etchings, the least toxic technique, an important part of my art ethic. Etchings are intimate; they need a close contact in the process and the print resulting requires a closer look to absorb all the details.
It is a refine medium, very tactile, close to my feelings for/with textile.
From 2010, I have been creating wearable pieces of Art, a "come-back" to fashion in the making. My pieces are the result of modern skills and traditional art form.
They are in constant move and evolve thru the different techniques or mediums, corresponding to/with each other.