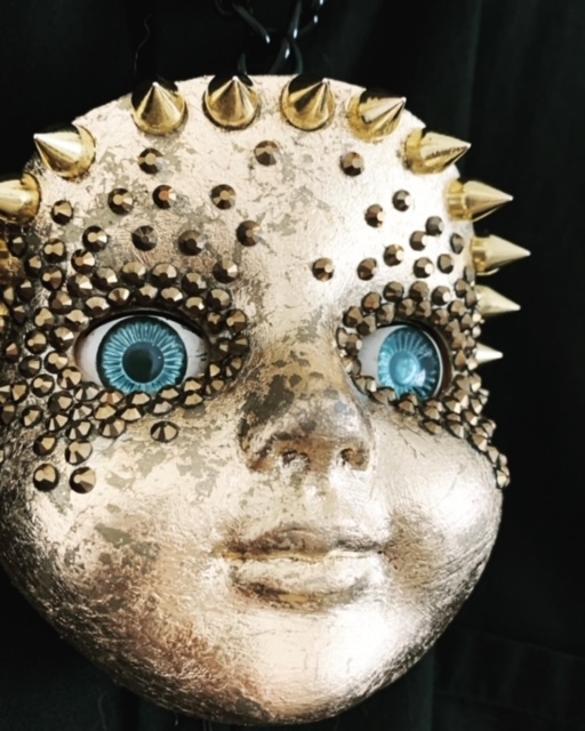 "my darling doll" necklace,gold leaf, rhinestones, studs, salmon leather, doll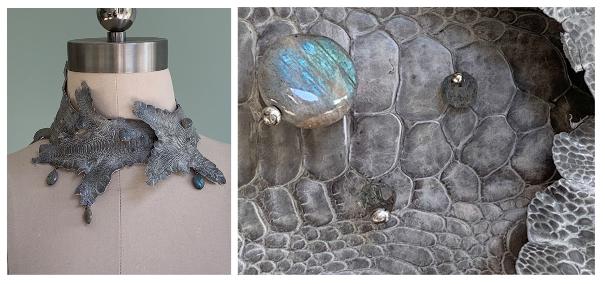 Influenced by her fashion design background and French roots, and by the World of WearableArt sculptural pieces she has created for the last 10 years.
Collections of unique pieces hand made in her Devonport studio.
Carlson sources unusual material: Beetle wings, Fish leather, Perspex combined with semi-precious gemstones.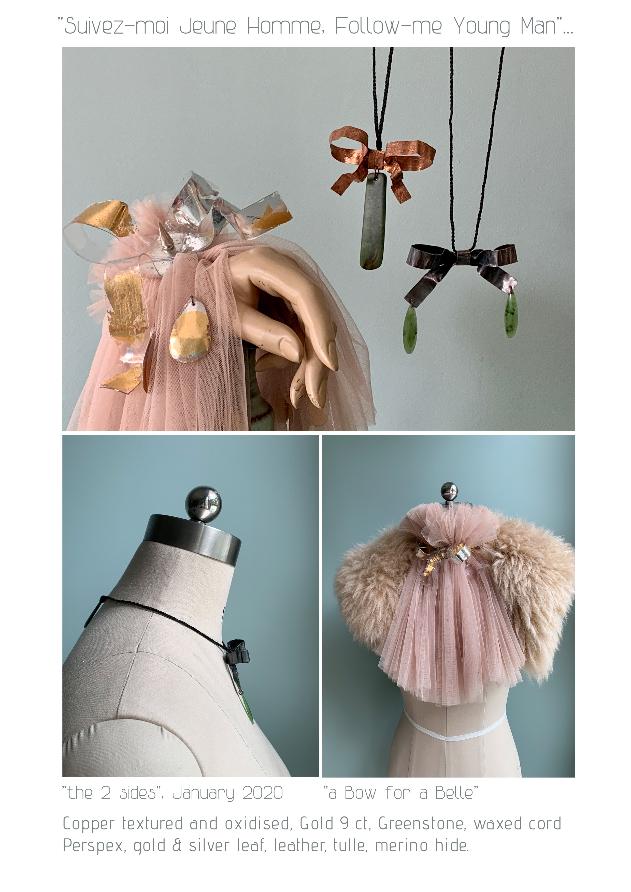 "Mohua Collection": Salmon leather, poly-raffia hand painted, Natural Freshwater Pearls
Model: Jess Tyson, Miss New Zealand for Miss World 2018
Photography: Neil Gussey
Top and skirt : Liz Mitchell
Hair and make up by Abby Hazreem
Head Piece, necklace & bracelet Beatrice Carlson: